Metrics Management Design and Solutions (KPI)
Key Performance Indicators (KPI), also known now as corporate performance management allow companies to improve corporate performance by enabling all of the essential steps in the management cycle. These include planning, budgeting, measuring, monitoring, reporting, analysis as performance measures and operational controls.
Corporate Performance Management Processes Model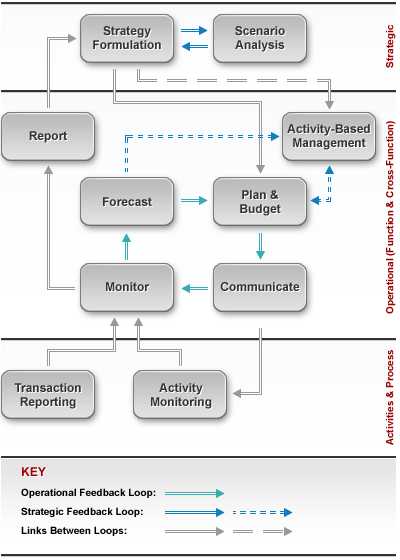 Gartner Research 2002
5x Technology's consultants are uniquely qualified in several advanced business analytic technologies. Their expertise in enterprise-wide strategic management applications (planning, budgeting, scorecarding), analytical applications (finance, sales, marketing, distribution and inventory processes) vests them with the ability to create a company-wide foundation model that offers a single logical view of the business.
5x Technology through its partnership with Cognos has engineered the technology and process to drive best-in-class performance throughout the management cycle, connecting strategy and execution. 5x Technology can enable corporate performance management by addressing all phases of the management cycle and bring together not only people and information but also decision-making processes